What to Do Near the Hotel:
Main attractions around us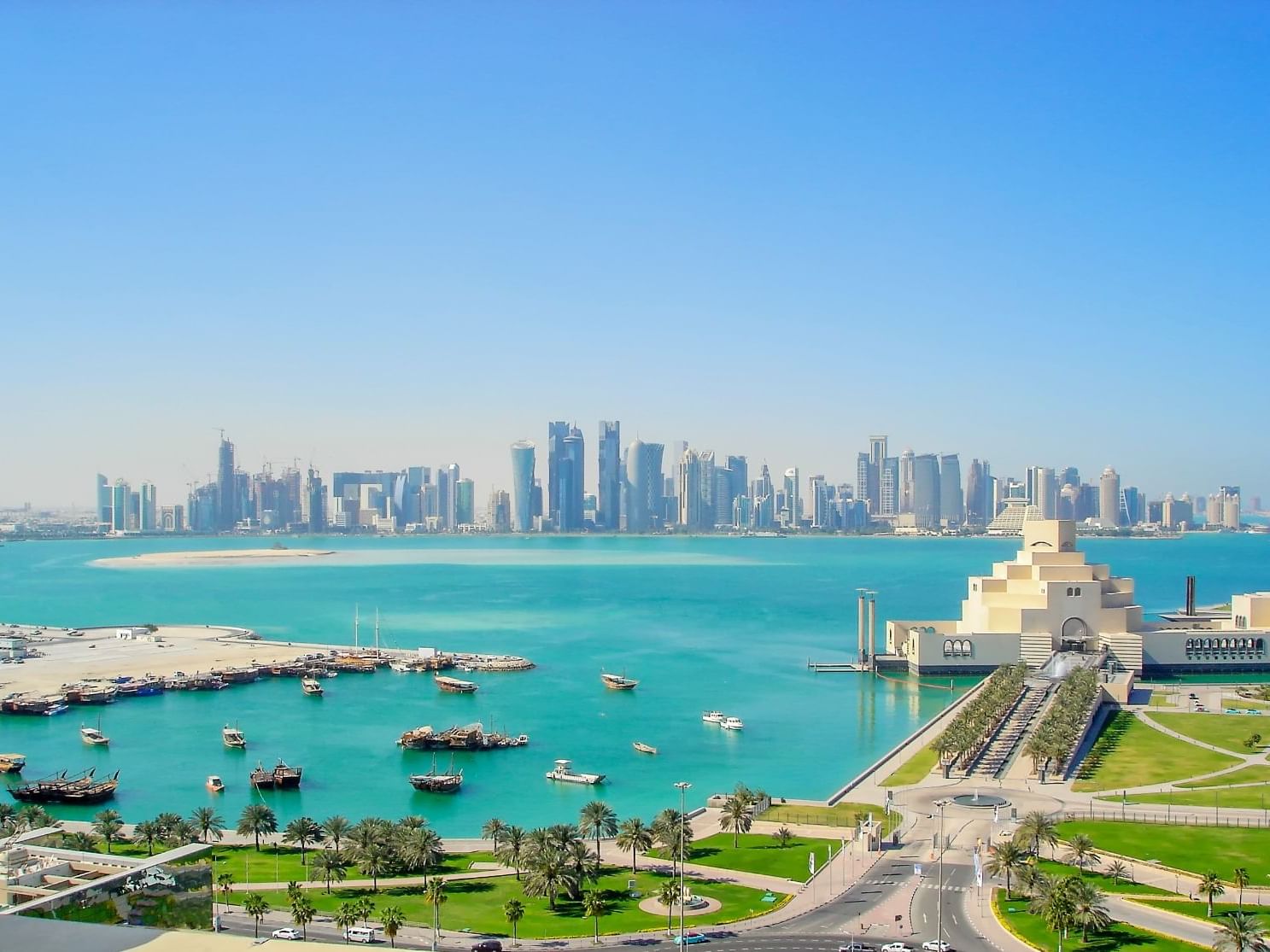 Corniche
The scenic seaside promenade that curves around Doha Bay and affords pretty views of Palm Tree Island and the city's skyscrapers is an excellent site for strolling, rollerblading or simply lazing around.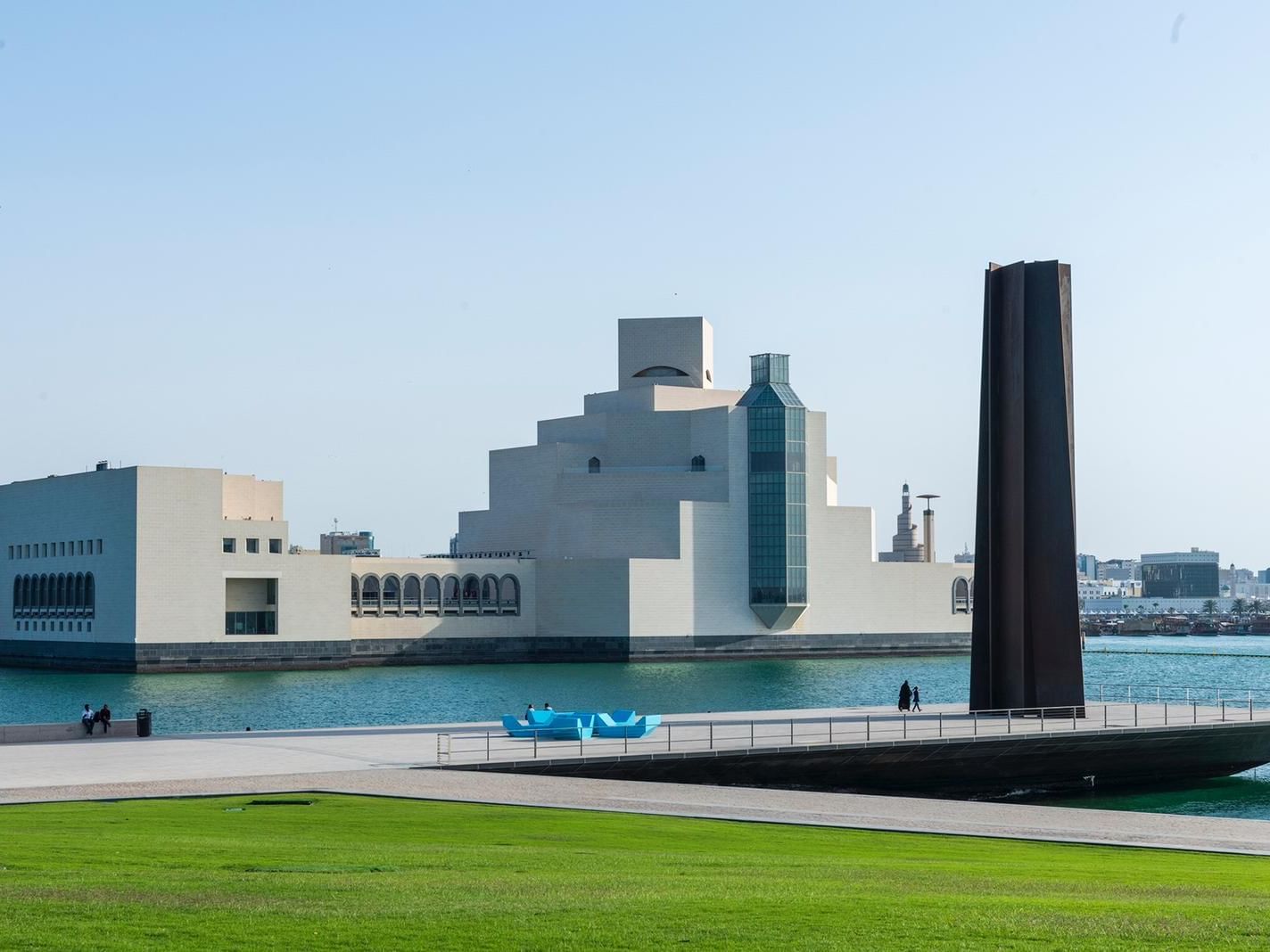 Museum Of Islamic Art
An iconic feature of the Doha skyline inspired by elements of classic Islamic architecture, the Museum of Islamic Art represents the full scope of Middle-Eastern culture spanning 1,400 years.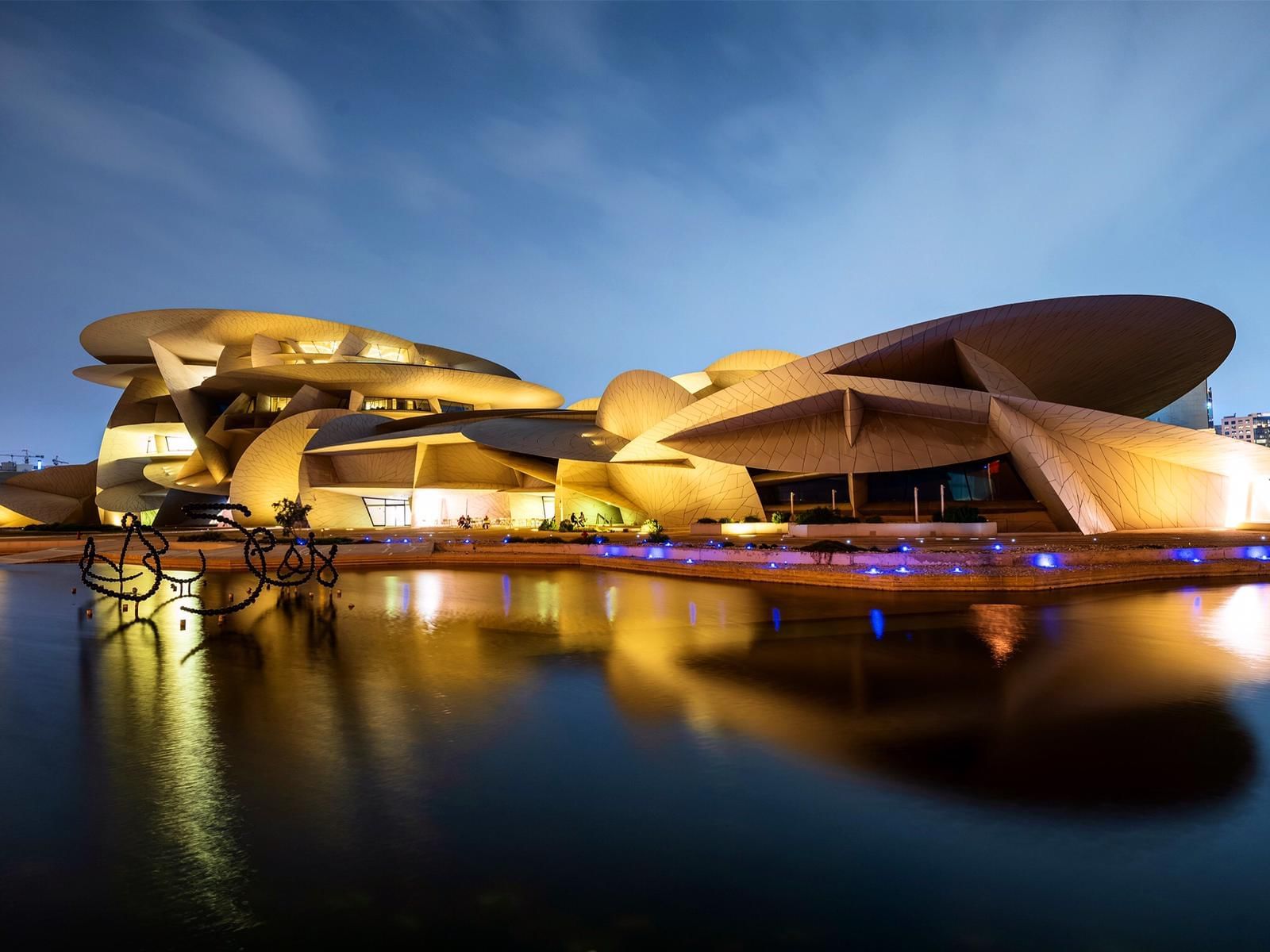 Qatar National Museum
Qatar National Museum is the national museuem of Doha, Qatar. The Beautiful design is inspired by the complex form of the desert rose, found in Qatar's arid desert regions. The National Museum of Qatar is dedicated to bringing to life the unique story of Qatar and its people in an innovative, holistic and immersive way. Visitors can enjoy the results of meticulous behind-the-scenes efforts by local and international specialists to conserve and restore important objects and artefacts that embody Qatar's unique heritage.One of the most impressive musuem it is worth the visit.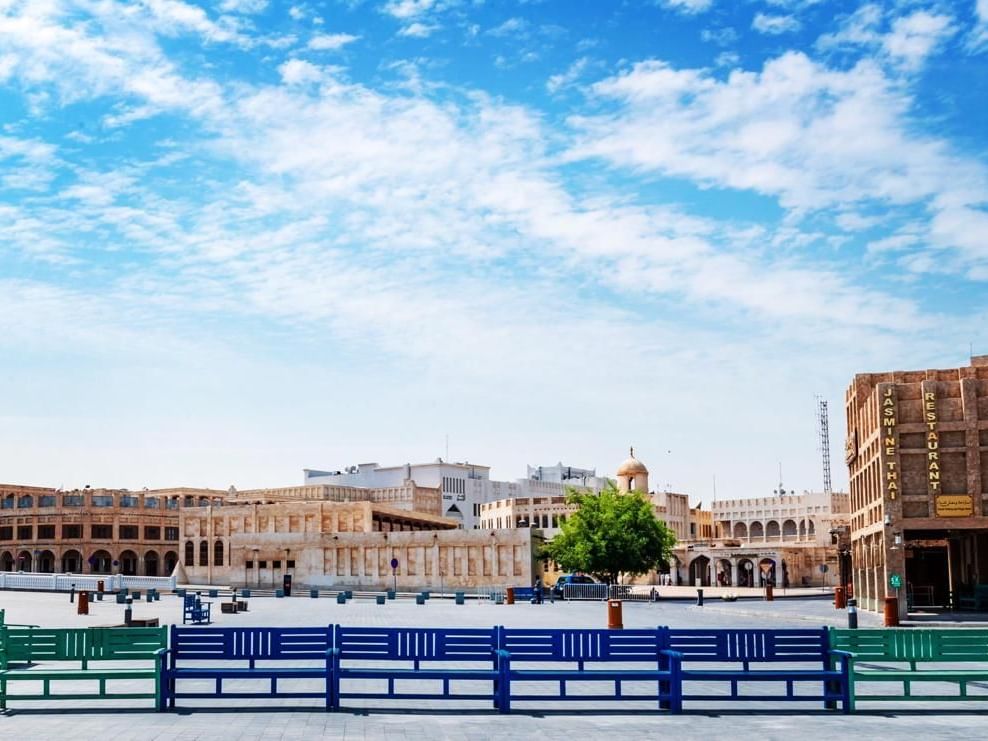 Souq Waqif
A stroll down the bustling alleys of Souq Waqif provides an authentic taste of traditional commerce, architecture and culture.The maze of small shops offer a dazzling array of Middle Eastern merchandise from spices and seasonal delicacies to perfumes, jewelry, clothing, handicrafts and a treasure trove of souvenir bargains. Traditional music, art and cultural shows add to the ambience of this special place. Relax and soak up the vitality and atmosphere at one of its eclectic mix of great restaurants and cafes.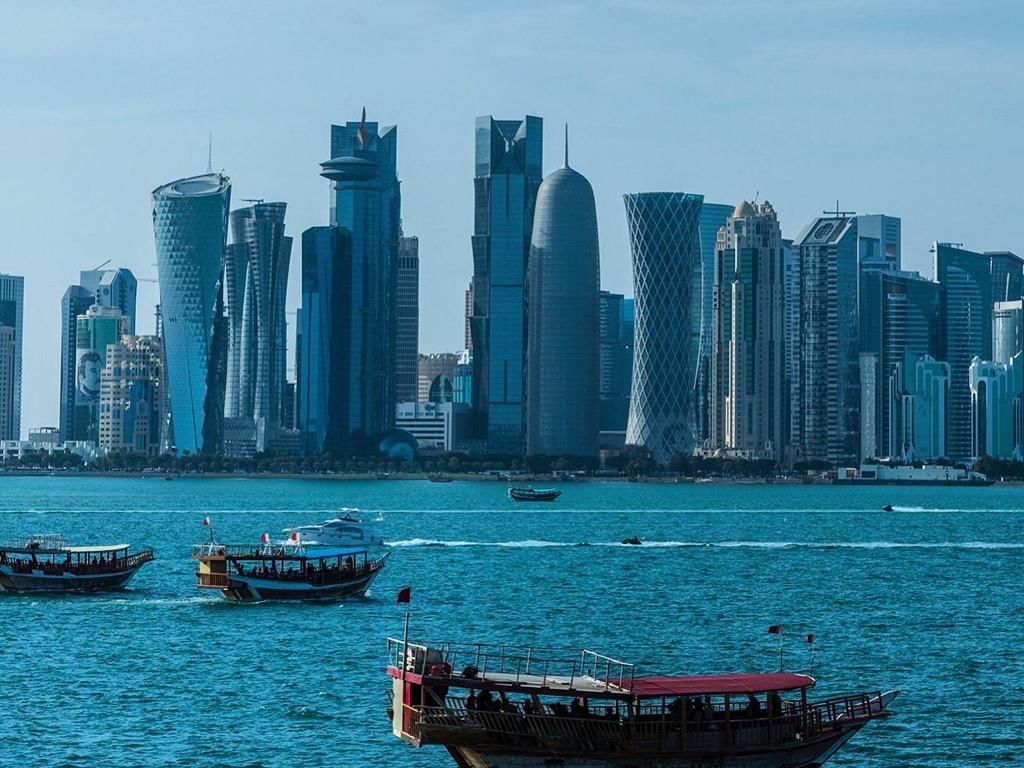 Dhow Harbour
You can watch the traditional dhows return from sea, and sunset is the best time to do this.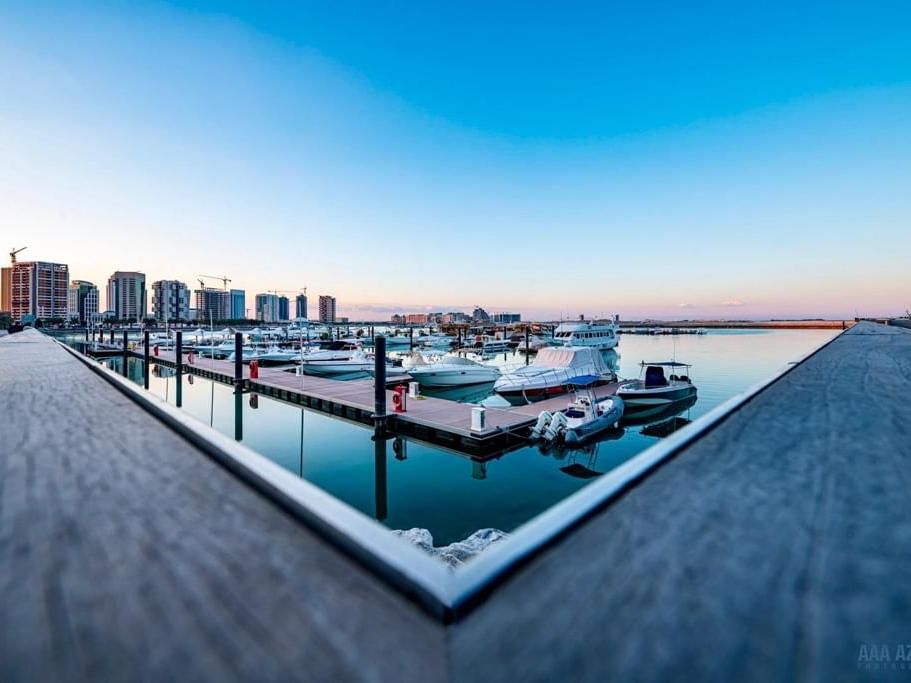 Pearl Of Qatar
The Pearl-Qatar is a unique and innovative island development in Doha, Qatar that boasts assortment of restaurants, entertainment and residential accommodation for every taste and style.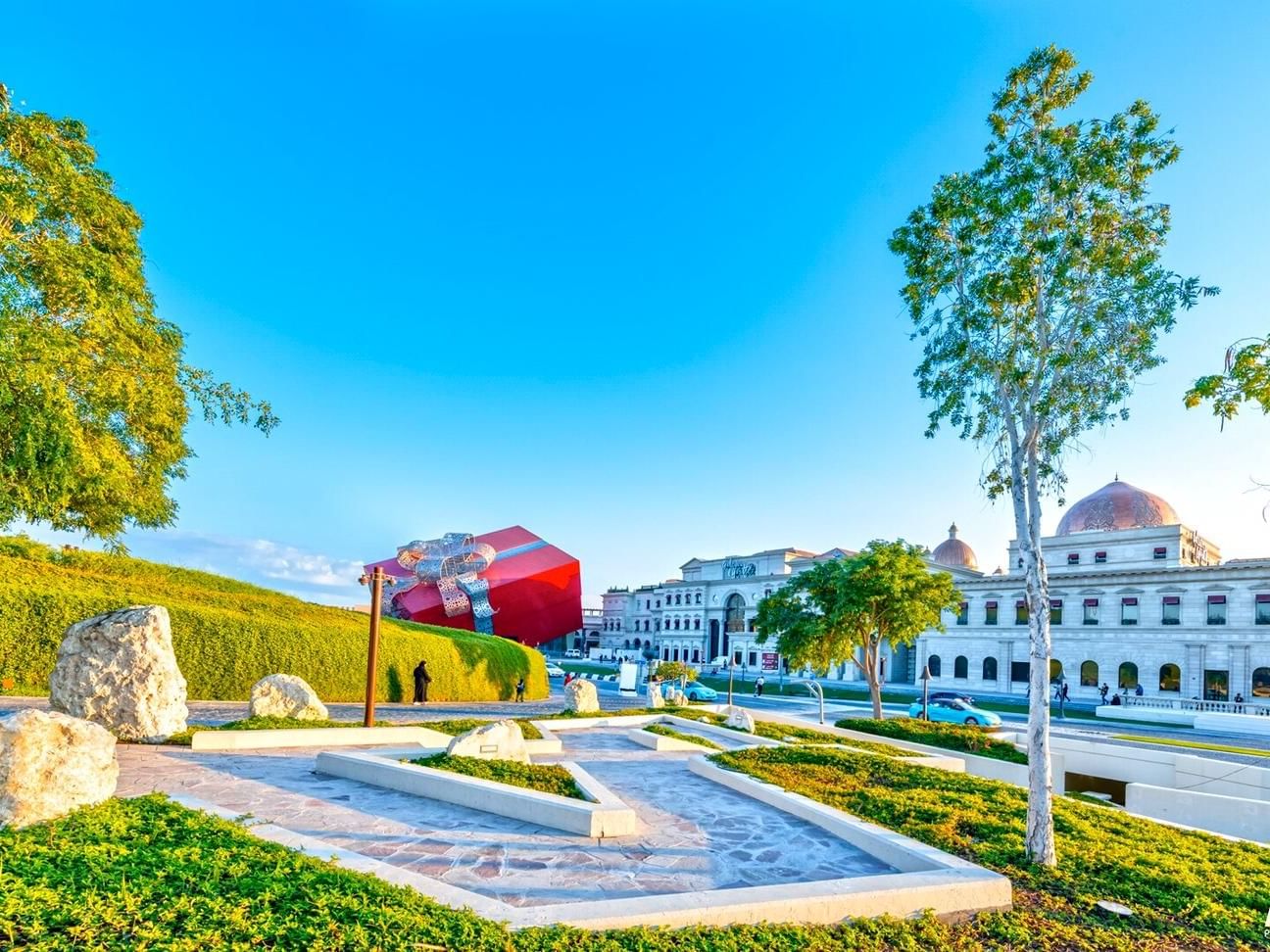 Katara Cultural Village
A huge cultural city which hosts a roman-style public auditorium, Museums, Galleries, Libraries and many more cultural attraction, and several restaurants that offer Egyptian, Indian, Turkish and seafood cuisines.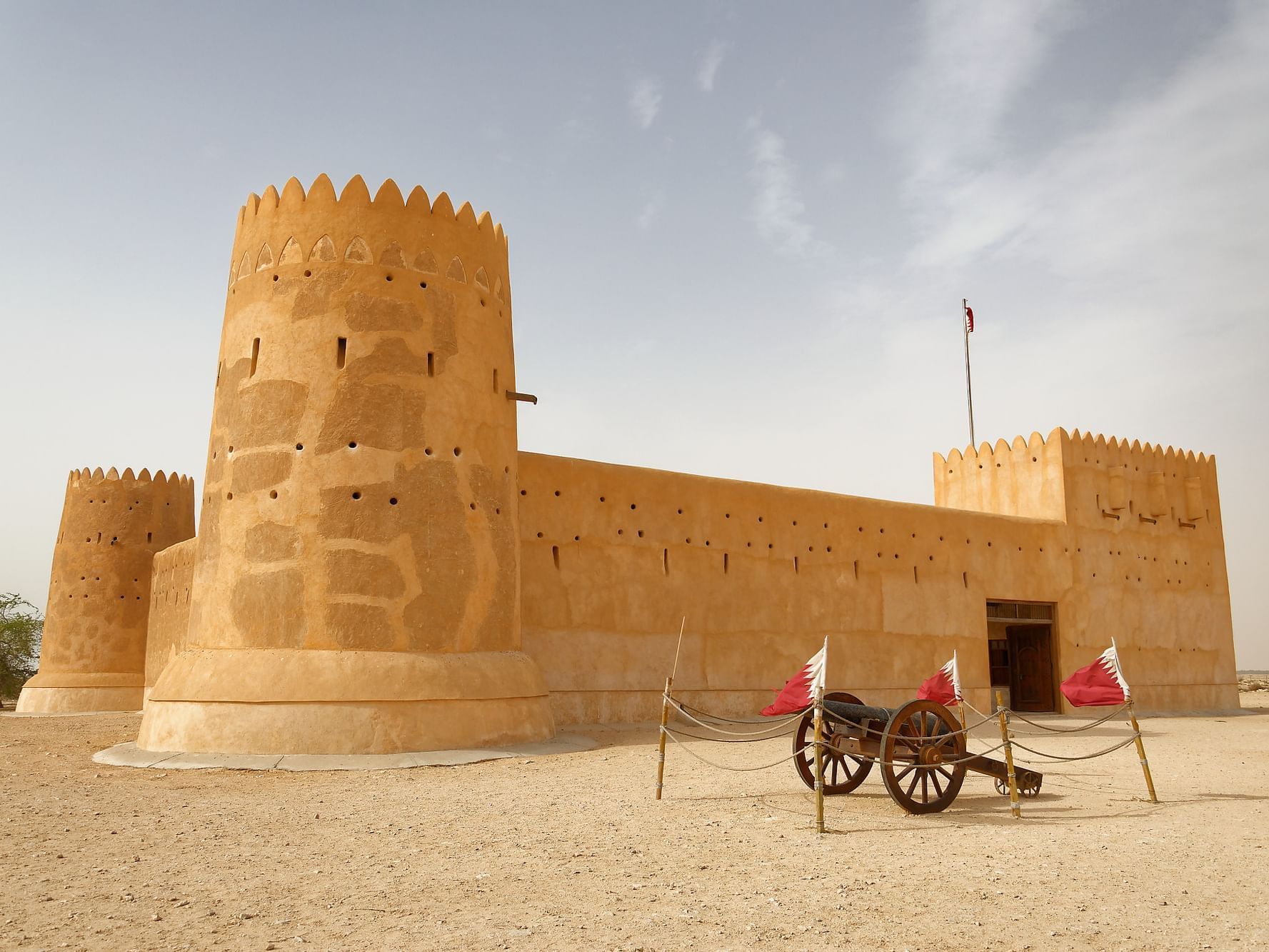 Al Zubarah Fort
Qatar's largest heritage site with its impressive city wall, ancient residential palaces and houses, markets, industrial areas and mosques. It's one on of the best-preserved examples of an 18th and 19th century Gulf merchant town and in 2013 was names a UNESCO World Heritage site.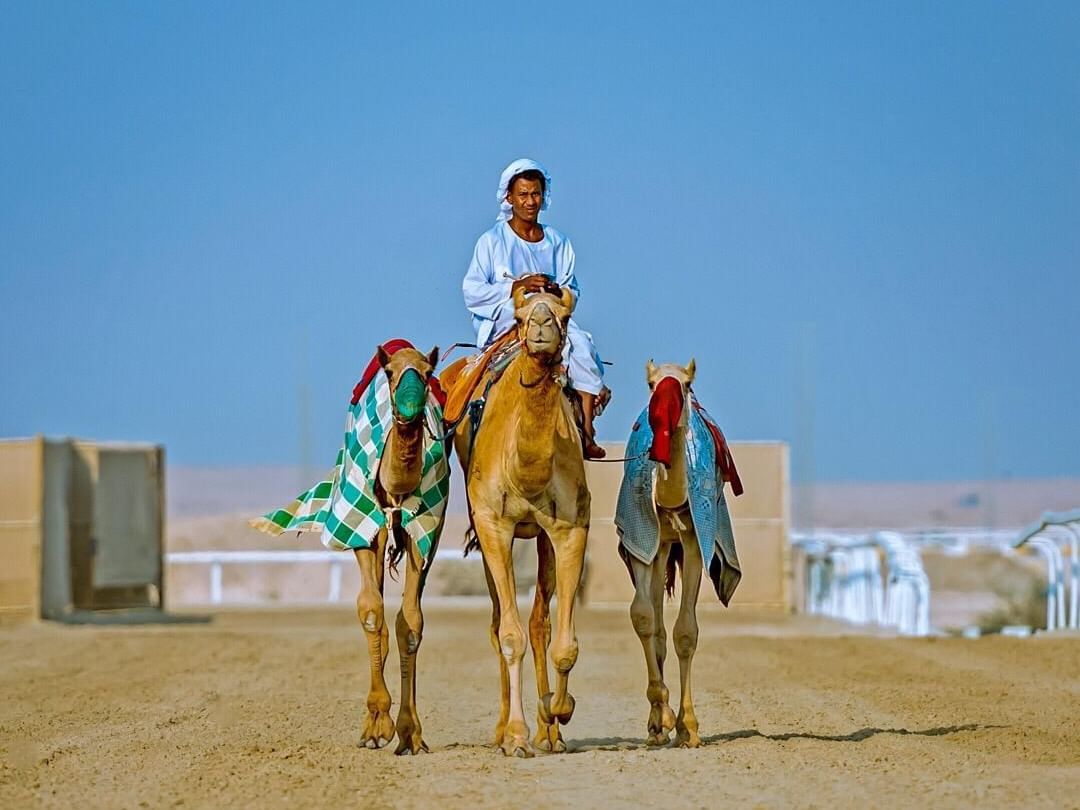 Camel Racing
Witness one of the more novel competitive events in the region when the racing season begins in October and lasts for months.
Al Koot Fort
Built in 1880 during the Ottoman period, this big white fort was formerly used as an ethnographic museum, but remains a popular photo-spot.
Sheikh Faisal Museum
The Sheikh Faisal Museum holds a large diversified collection of unique and extraordinary artefacts from over 4 continents. This personal collection contains pieces from the Jurassic age through to the early Islamic period and up to the present day, across four themes: Islamic Art, Qatar Heritage, Vehicles, and Coins & Currency.
Clock Tower
Located on a hill next to the Grand Mosque, this old clock tower features Arabic numerals on its face, while offering a scenic view to the Corniche at the same time.
Virginia Commonwealth University Qatar's Gallery
Located in the heart of a city and region with an extraordinarily vibrant and diverse cultural heritage, VCU Qatar plays a central role in the modern cultural life of Qataris and Middle East
Shopping City Centre Doha
Offers a diverse integrated shopping-cum-entertainment experience that covers jewelry, perfumery, multiplex cinema, a bowling alley, a children's arcade, as well as an indoor ice-skating rink.
Mall Of Qatar
The Mall of Qatar is intended to be a world-class retail, sports and entertainment destination adjacent to the future FIFA 2022 World Cup Stadium.
Lagoona Mall
All elegant boutique mall with lifestyle stores, internationally renowned restaurants, fashion and brands.
Villaggio
Designed to look like Venice in terms of architecture, the mall is home to many western stores and eateries of Western Style.
Al Meera Supermarket
Local chain supermarket for daily grocery and household needs.
Wildlife And Nature Doha Zoo
Located near the Sports City complex, the Doha Zoo features a variety of animals, including the Oryx, Qatar's national animal.
Jungle Zone
Offering 3,500 sq m of animal-themed children's attractions, the city's most popular indoor theme park promises hours of fun and excitement for all at home.
Rumeila Park
The landscaped park on Doha Corniche that comes with an outdoor theatre, art gallery and water features, is a great place to take the kids out.
Sports Oryx Farm And The Equestrian Club
Houses of Qatar's national animal in such large numbers that cannot be found elsewhere.
Drag Racing
The Arabian Drag Racing League in Qatar feature competitions in 11 diverse classes including Pro Extreme Motorcycle, Extreme 10.5, Pro Nitrous, and Pro Extreme.
Dune Bashing
For those looking for a different kind of adventure, the desert offers the opportunity to get out in the dunes to sand-ski or sand-board.
Doha Golf Club
Golfers will enjoy the 18-hole, par 72 championship course which has hosted a number of major international golfing championships.